End of Tenancy Cleaning Prices in London ( 2022)
| PROPERTY TYPE | PRICE/without carpet clean | PRICE/with carpet clean |
| --- | --- | --- |
| STUDIO APARTMENT | £110.00 | £150.00 |
| 1 BEDROOM | £160.00 | £190.00 |
| 2 BEDROOMS | £180.00 | £250.00 |
| 3 BEDROOMS | £205.00 | £285.00 |
| 4 BEDROOMS | £250.00 | £340.00 |
*If consumer wishes to use our services above, all these are subject to certain T&C and possible minimum charges. Prices are variable between different properties, because of their location. All provided prices are subject to availability. Central London Congestion Charge introduced by Major of London are not included in the total (when applicable). When we calculate the price for tenancy cleaning, we also take into consideration the area's, size and dimensions of the property and the time of the appointment. All prices are subject to VAT."
** Second Bathroom- Additional £30.00+ VAT. Please Note: If consumer wishes to re-schedule a cleaning session ( first 72 hours, after the booking is free of charge), beyond that period is £60.00+VAT
*** 72 hours guarantee: If consumer after the clean, brings to our attention that the cleaning checkout has minor or major faults to correct, we will send a cleaner FREE of charge. Such complaints should be brought to our attention within 72 hours period from the time the initial cleaning was performed. The client should provide access to our team to correct the faults.
**** After the clean , we expect client to make promptly full payment. Failure to do so, may result our 72hours Re-Clean Guarantee to be withdrawn.
Combine End of Tenancy Cleaning + Carpet Cleaning and and get £20.00 of the final price.
*Please note that prices provided are for property with 1 bathroom only, every other additional bathroom/toilet additional charge apply.
Our special studio flat cleaning start only from £99.00. Majority of other cleaning companies in London became cheap competitors, they charge clients per hour and they have little to offer. We can calculate a fixed price for you where you always know what you will be paying for CCL Cleaners terminating any risk of uncompleted jobs or overcharging clients.
How End of Tenancy Cleaning Service is Defined ?
How to define end of tenancy cleaning for people who needed the most? When residents, tenants or landlords are in need to have their rented property clean or if they have bought a new place and plan to relocate or move out. In both scenarios' consumer will need a thorough deep house cleaning perhaps from professional cleaning company. This is when you get in touch with us and book End of Lease Cleaning. We will arrange everything for you, our dedicated support team is ready to help at all times. The specialist service is carried out by experienced teams and it is delivered with detailed interventions. All of this necessary to transform properties and bring them into neat shape, which is required by landlords and Real Estate agents.
Our cleaner's know-how, what detergents and when to use give us peace of mind for successful completion of the job. We are familiar and we know how important for consumer is to have their flat/house tidied, cleaned and checked. CCL Cleaners London created an inclusive checklist mirroring high standards and exclusive cleanliness. If you want to familiarise yourself with our extensive checklist please click on the link to read about what is included in certain tasks. In addition, our cleaning services are fully insured, but also, we guarantee that if you are not satisfied with our End of Tenancy Cleaning performance, then you can expect re-clean of the property which is going to be free of charge.
Most importantly is that our cleaning service: is formed by our comprehension, expertise, relationships, resources, competencies and our evaluations of the best way to leverage these, it fashioned too by our creativity and values.
Remember: When booking End of Tenancy Cleaning with our cleaning company you can rest assured that every corner in each room of your property will be professionally cleaned. You may want to know that consumer can get guarantee only from professional cleaning service provider.
What do you call a professional end of tenancy cleaning?
Professional cleaning is defined as use of a modern cleaning equipment, high-end cleaning detergents and thoroughly cleaned properties from our workforce. Top end of tenancy cleaning promises immaculate post-rent property shape, ready to welcome the new tenants in. Maybe for that reason we can proudly announce that our end of lease cleaning company is reliable cleaning contractor throughout Greater London:
Use of only professional detergents. These are unavailable over the counter or in any Retail stores, actually they are provided only by leading janitorial firms.

Specialised oven clean. We know howto degrease and remove dirt from all your oven.

Professional cleaning performance. With our end of tenancy cleaning checklist our cleaners will follow strictly methods, procedures and instructions from consumer for fast completion to secure your deposit back.
Why Book Our End of Tenancy Cleaning Company?
Our tailored agile methods and hands-on attitude make it easier for us to promptly identify best solution needed to complete jobs successfully and in timely manner. We closely specialize in end of tenancy house cleaning, but we can boost that we are one of the best for flat or apartment cleaning as well. Studios, 1 bedroom or 2 bedrooms flats we are ready to take on them and make them sparkle only for few short hours, regardless of the cleanliness, of course your inventory check will pass with the inventory check out person. We will deliver a moving out cleaning service to an acceptable rental agreement level. If you live in London and you are on a hunt for a reliable company for pre-tenancy cleaning services, we know what professional cleaning requires and we know what consumer will expect
5* End of Tenancy Cleaning Experience
Our company is formed back in 2004.

Working closely with landlords, letting agents, tenants, property management companies, short-term letting agencies.

Family run business, that means fast decision making.

Authentic cleaning company, we don't use outside cleaning operatives.

Tons of experience within the cleaning industry, steadily gained after thousands of successfully completed cleans.

Customer retention combined with enhanced customer experience and satisfaction.
Our remarkable end of tenancy comes with continuous support and promote further customer care for move out cleaning jobs. Book online under a minute via our easy navigating online booking form, perhaps you can obtain a Quote or give us a Call for the post-tenancy professionals at CCL Cleaners London.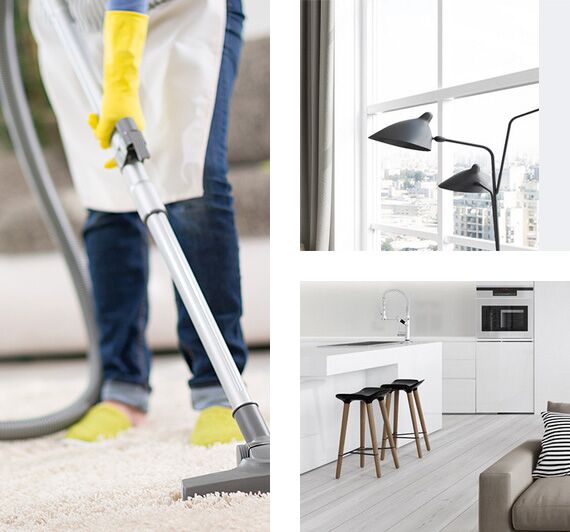 FREQUENTLY ASKED QUESTIONS
Average cost for end of tenancy cleaning?
CCL Cleaners
The median point of the cost depends on few factors.
Size and type of the property. We take into consideration: number of bedrooms, bathrooms, reception rooms, conservatories etc.
Stateof the property. We ask clients questions, so we can get clear picture of the cleanliness levels.
Different add on specialty services: professional steam carpet clean/ upholstery furniture, external window cleaning by using wash and reach, spot wall cleaning etc.
The move out / in home cleaning at CCL Cleaners offer finest possible value for money throughout Greater London