Book London's best upholstery cleaning company.
CCL Cleaners are professional upholstery cleaning experts in London. With us, you can book a professional cleaner to take care of your soft furnishing and upholstery furniture. We can master pro-clean all sizes sofas, armchairs, chairs, rugs, etc. The service is not fully guaranteed but will improve drastically their appearance. CCL Cleaners dispatch trained cleaning operatives with expertise. This means they are reliable, have the knowledge, they have been familiarised with the methods to have the job done to the expected standards.
Whether you are a new or returning customer you will have to make sure that our professional cleaning company will take care of your personal soft furnishings. With an average score of 4.6s rating and many 5* reviews, you can rest assured that if you hire CCL Cleaners you will have the job done in no time.
Get a free instant online quote for cleaning upholstery, or call us on 020 3137 6341 to discuss your requirements with a member of our team.
Upholstery Steam Cleaning
In recent years, we have drastically increased our popularity in our specialty cleaning services.  Our family-run cleaning company works together to provide a one-stop-shop of sofa cleaning, rug cleaning, carpet, and mattress cleaning for customers. There are many good points to book CCL Cleaners for your Upholstery Cleaning Services in London, all of our cleaners are experienced, trained, fully insured, and provide friendly services. Sofa steam cleaning – the deep upholstery cleaning
Here at CCL Cleaners, we guarantee the finest results from our professional upholstery cleaning services, serving the whole of London at surprisingly competitive and affordable prices. For most pieces of furniture, we use specialist upholstery steam cleaning machines with special shampoo, stain treatment detergents, and stain removal methods and cleaning solutions.
Sofa Dry Cleaning for those delicate fibres
A Delicate sofa is used to get cleaned by sofa dry cleaning method. Unfortunately, we do not provide this type of service.
Sofa stain removal
Accidental spillages always happen, so when the unexpected comes around, make sure to give us a call as soon as possible, because the sooner the stain is treated, the more likely it is that the problem is tackled and has a better chance to get it out! And while it might be tempting for you just to have a try and get the job done by yourself using cheap stain remover bought from a retail store, chances to get it worse increases. Book CCL Cleaners for finest results:
If you wish to find more information about CCL Cleaners please call 020 137 6341.
How much does upholstery cleaning cost?
So, how much an upholstery cleaning service cost? Can you venture a guess? Ok, we can figure out an estimate for you once we have been provided with full information about your requirements so we can make the booking process as simple as possible. If you need ana approximate cost then please do not hesitate to get in touch with us and we'd be more than happy to assist.
Sofa Cleaning
2 Seat Sofa from £39 +VAT
3 Seat Sofa from £50 +VAT
4 Seat Sofa from £70 +VAT
5 Seat Sofa from £110 +VAT
6 Seat Sofa from £125 +VAT
Love Seat Sofa from £30+VAT
Armchairs Cleaning
From £20 + VAT per hour /per cleaner
Armchair Small From £15 +VAT
Armchair Large from £25 +VAT
Single Chair from £5+VAT
Footstool from £20 +VAT
Accent Chair from £20 +VAT
MATTRESS CLEANING
Single Mattress from £20 +VAT
Double Mattress from £35+ VAT
Pouffes from £35 + VAT
Rug Small from £20 +VAT
Rug Large from £30+VAT
Reliable Upholstery Cleaning Services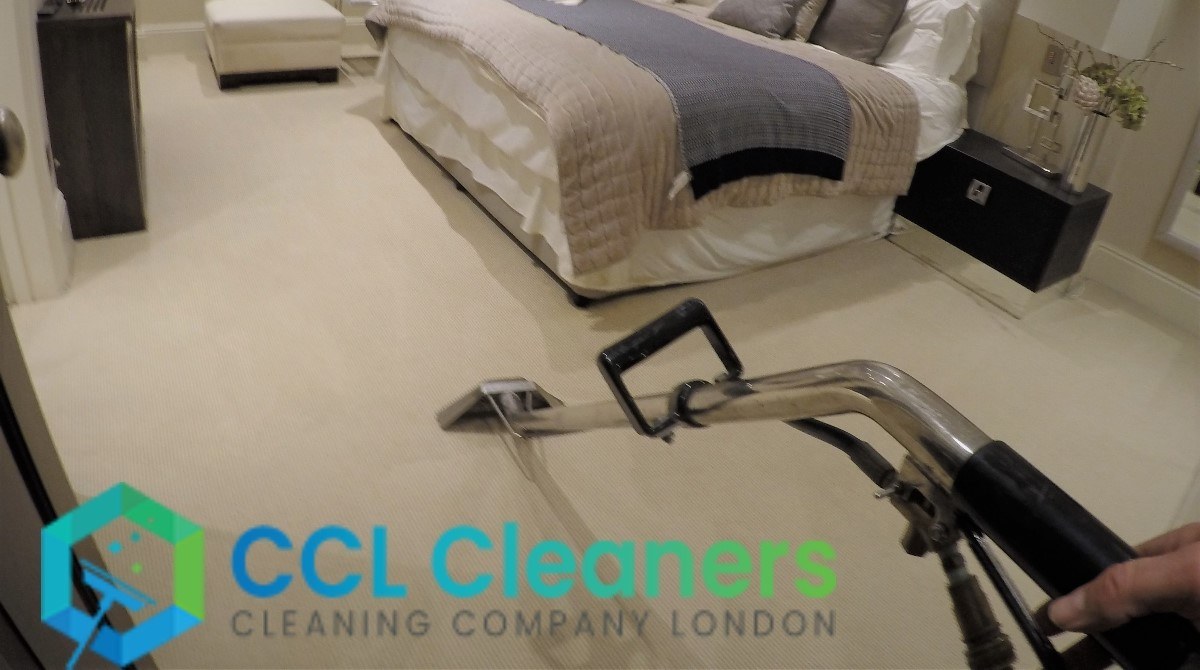 How does upholstery cleaning work?
To make it easier, and convenient for potential clients, we understand that it should be a quick summary of how our professional cleaning services is done.
Upholstery Cleaning Checklist
All of our Cleaning Service always comes with a signed checklist, invoice. and receipt. If you renting and your tenancy agreement comes to an end this might be needed to complete your end of tenancy checkout. What is included in our Upholstery Cleaning Service? We use the latest advanced steam sofa cleaning equipment; CCL Cleaners provides on-site upholstery cleaning services that are tough on stains but gentle with your delicate home furnishings. Our trained sofa cleaners will deliver thorough, deep, and lasting clean results with the utmost care for the sofa, sofa beds, couches, mattresses, armchairs, footstools, and other upholstered furniture.
What we care of: Everything from Mattresses to L shaped Sofas
Frequently Asked Questions.
What do we do? How we proceed and how we do it? Below you can find out the frequently asked questions together with most answers regarding the London upholstery cleaning for further information on our house cleaning services please ask for full FAQs or get in touch over the phone or online.
Q: Define professional upholstery clean?
A: Service provided by vetted, trained, insured, and professional upholstery cleaners who can thoroughly deep clean your property sofas, rugs, armchairs etc to a certain standard required by our quality policy, effectively and promptly, following an extensive upholstery cleaning checklist. As implemented procedure in our cleaning services we offer a signed, completed checklist, invoice, and VAT receipt where its shows that you have hired a professional cleaning company to perform the clean.
Q: Why should I book the professional upholstery cleaners over a local freelance cleaner?
A: This is an excellent question. Unlike many local cleaners, all of our technicians are employed directly by CCL Cleaners. This means that we don't use outside people like subcontractors, self-employers, franchisees. We know that everyone from our staff are vetted, trained, insured, with enormous experience within this carpet and upholstery cleaning industry and specifically have carried out many professional upholstery cleaning jobs.
Q: How early cleaning can start and what is your normal operating hours?
A: Our cleaners work 7 days a week straight. Cleaning session can start as early as 7:00 am and the last clean starting from 6:00 pm during the summer period
Q: What can I expect from your upholstery cleaning service?
A: I see your point, our pro upholstery cleaning service is tailored to be offered at an affordable cost, the major goal is to bring upholstery or soft furnishings back up to an acceptable level and standard and have it nicely cleaned, to be stain-free and deodorized.  Please note that this service is not designed to provide a fabulous, nearly new finish for your sofa, armchair or chairs, etc.
Q; Do you provide chemicals, cleaning equipment, and other specialist tools?
A: Certainly, our rug cleaner will arrive fully equipped and well prepared for the upholstery cleaning job.
Q; How long will take the cleaners to clean the 2-seater sofa?
A: Usually an upholstery clean can take anywhere between 1 to 2 hours based on cleaner's experience.
Q: Do you provide professional steam carpet cleaning?
A: Yes, we do provide. If you combine carpet cleaning and combine with upholstery or soft furnishing cleaning you will get a discount.
Q: How long on average it will take for the upholstery to dry up?
A: For the best results, we use machines with a double vacuum, we expect 2 to 4 hours drying time during summer months. But we do speed up the process by using professional air-movers. In case they are damp, when cleaner left your property you can create better ventilation while leaving windows open.
Q: Do I have to move furniture before the cleaner arrives?
A: Certainly, make sure that no items around the piece of furniture required cleaning, otherwise the job will be delayed, but our staff will help.
Q; Do you clean puke on upholstery?
A: Yes, we can clean vomits of your upholstery, we first use special absorbing powder which also disinfects the area, after that we pre-spray, rinse and soak up with double vacuum suction control. Be advised on possible stain re-appearance after job completion.
Q: Can you help and clean greasy and oily fingerprints, marks?
A: Yes, of course, we can perform specialist stain cleaning, by using the most powerful and professional upholstery product which is also safe for delicate furnishings.
Q: Do you get rid of stains on rugs?
A: Nobody can perform this on 100%. We cannot guarantee that we will be able to clean up all rug stains. But we can inform you that we guarantee that the rug appearance will be better. There is a big possibility for a stubborn stain to re-appear very depends on many factors.
Q: Can you provide upholstery cleaning references?
A: Certainly, we can provide. You can also check our Google 4.6 Customer reviews, feedbacks written by previous or current clients.
Q: Do you offer upholstery cleaning near me?
A: We serve Greater London, this means all postcodes including City of  London  So to answer to your question 'Do you provide upholstery cleaning near me?', yes, if the service is within London catchment area we do hope in the future to be able to offer our services in nearby counties like Essex, Kent etc.
Q: Do I have to provide free parking?
A: Our cleaner will try to sort out free parking himself, but in some areas, it is difficult to find one. It will be much appreciated if you can arrange this for us. This is to save time and extra effort.  The excessive parking charges in some of the boroughs in London like Islington making it very difficult for many other businesses to operate.
Q: Do I need to be at the property all the time?
A: No, not at all. We only require a standard procedure to provide access.at the beginning of the session. If you cannot be at home, you have to provide alternative access for our operative. Perhaps you can arrange with your block concierge to release the key to the property. Another option is to book for us to collect keys for a little bit extra and we can pick them up from nearby work, letting agency, etc.
Q: Do you charge VAT and why?
A: Yes, we do charge VAT. Because we are a VAT registered company it is compulsory for us to charge the client 20% VAT for the service.  All prices provided including on our websites, on our estimate system are excluded from VAT.